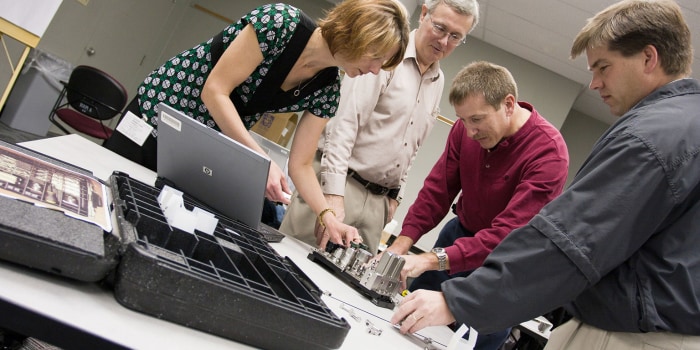 Process Analyzer Sampling System (PASS) Training
Swagelok® process analyzer sampling system (PASS) training courses will teach you how to design and optimize process analyzer sampling systems, providing the sound design principles needed to prevent costly sampling system errors.

Work hand-in-hand with fluid system experts Tony Watters and Phill Harris to develop skills and learn the fundamentals of designing, constructing, and operating sampling systems.
What You'll Learn:
How a sampling system functions
Identifying root cause issues in fluid system design
Engineering principles, formulas, and calculations that are the basis for sound design
Sampling system optimization and preventing costly system errors
Ensuring accurate process analyzer readings
How to prevent costly sampling system errors
Process Analyzer Sampling Common Challenges:
Industry experts Tony Waters and Phil Harris share the most common sampling system challenges they've encountered in their combined 80 years of experience. Sampling systems are critical parts of many oil and gas, chemical plant, and refining applications, and practical, hands-on training from Swagelok can help technicians hone their skills and get more accurate samples.
Upcoming PASS Training:
Date: 06/06/2022 - 06/10/2022
Registration Deadline: 05/23/2022
Course Length: 5 Days
Price: $3300.00
Location:
Four Points by Sheraton
Bellingham Hotel
& Conference Center
714 Lakeway Drive
Bellingham, WA 98229
Expand Your Fluid System Knowledge