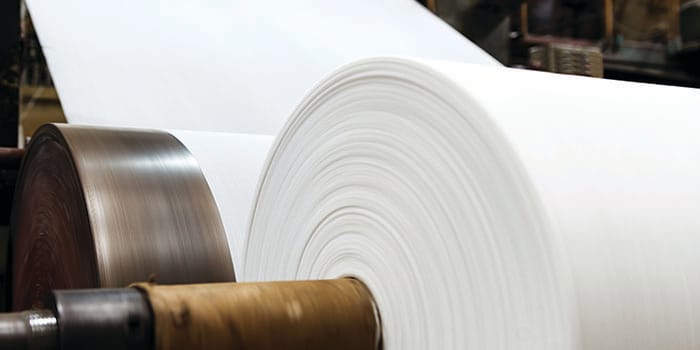 Pulp and Paper
For effective performance in pulp and paper process equipment operations — batch and continuous processing, fluid flow, heat and mass transfer, mixing, separation, and utilities — you can count on Swagelok® fluid control components.

The reliable performance of our valves and fittings can help pulp and paper mills reduce emissions and maintain compliance with required environmental regulations, minimizing the potential for expensive leak detection and repair (LDAR) procedures.

Swagelok tube fittings, ball valves, and other fluid control components used in steam systems and condensate return systems help reduce leaks and contribute significantly to overall energy savings.
Products for the Pulp and Paper Industry
To meet stringent demands in a variety of applications in the pulp and paper industry, Swagelok offers a complete line of fluid system components, including reliable valves and fittings, manifolds, filters, sample cylinders, gauges, transducers, regulators and hose products.