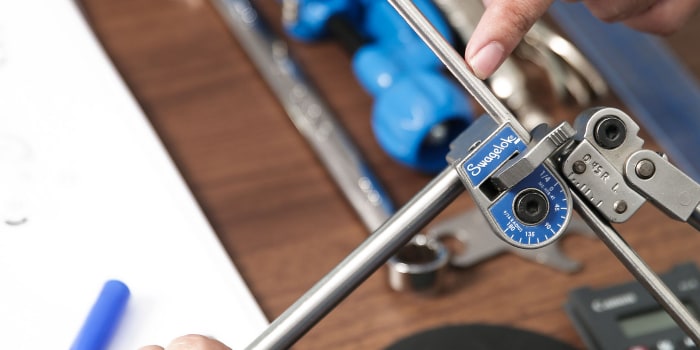 Equipment Rentals
To support trouble-free installation and maintenance, contact us and inquire about renting or purchasing a range of Swagelok® tools and equipment.
Swagelok Northwest (US) offers rental equipment to help satisfy many of your job requirements. We realize that the outright purchase of equipment like Orbital Welders or Bench Top Benders is not always your best option. To accommodate your short term needs we have a wide range of equipment available for rental. On-site technical assistance is included to assure maximum productivity and quick resolution of questions or technical issues. Contact our customer support team to receive a quotation or to arrange for rental of the equipment for whatever time period you require – weekly or monthly.
We have the following tools available to help you with your installation:
Orbital Welding System

– rent a state-of-the-art welding system capable of welding from 1/8 tube OD through 4" tube OD. Please contact Rental Service and request details on the orbital weld system rental program. The welding system can be rented by the week or month.

Hydraulic and Pneumatic Assembly Units

– rent swaging tools to insure the proper assembly of Swagelok® Tube Fittings and hoses. The tools can be rented by the week or month.

Tube Benders

– rent bench-top production benders or hand benders to fabricate fluid systems that look like a master craftsman produced them.

Plastic Tube Hot Flaring Tool

– rent the hot flaring tool to speed the assembly and improve the performance of PFA tubing systems used with fine thread flare fittings.

Tube Coning Tool

– rent tube coning tools to prep the end of heavy wall stainless steel tubing for use with Swagelok High Pressure Tube Fittings. The coning tools can be rented by the week or month.